At Phillip Jeffries, we are continuously grateful to be part of an industry that creates beautiful homes where people feel inspired, relaxed, and, above all, safe. This is a privilege we do not take for granted.

Due to the recent earthquake in Turkey and Syria, we have been profoundly moved by the plight of those whose homes and lives have been shattered. Read more about it below.

In an effort to help raise urgently needed relief funds, PJ's London Showroom Team is launching a charity appeal, Rebuilding Walls – One Brick at a Time. Our goal is £2000 over the next 2 months. Every donation will be commemorated as a "brick" that will be added to a wall in our PJ Chelsea Harbour showroom. Please show your support and help us rebuild the wall with pieces of PJ wallcovering cut into "bricks."

HOW TO DONATE?
Visit our "Just Giving Page" in support of the British Red Cross Earthquake Appeal. You may also copy and paste this URL if the link does not open: https://www.justgiving.com/page/pj-2023-earthquake
Make your donation.


Add your brick! Let us know you've donated by tagging us on Instagram, @phillipjeffrieslondon, emailing your salesperson

or visiting our showroom. You are also welcome to place your brick on our wall yourself!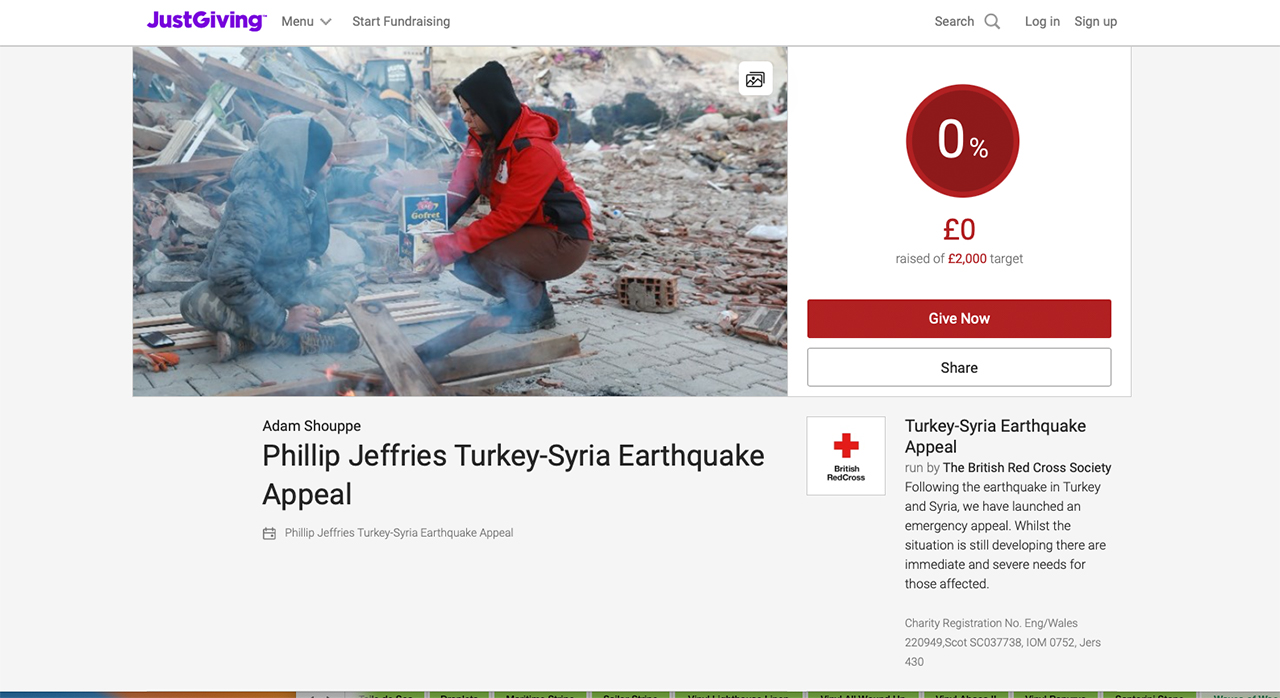 Follow us on social media, to see progress updates as we rebuild the "wall!" Together we can make a difference.

Thank you for your continued support!

The Phillip Jeffries Team
Design Centre Chelsea Harbour
North Dome, Second Floor 216
London SW10 0XE
P 0207 351 3333
LEARN MORE ABOUT THE EARTHQUAKES
On Monday 6 February at 4:17am local time, a 7.8 magnitude earthquake struck southern Turkey (officially known as Türkiye) near the city of Gaziantep, devastating parts of Türkiye (Turkey) and Syria. It was followed by a series of powerful aftershocks.

On the same day, at 13:24 local time, a second earthquake (M7.5) hit the Elbistan district around 80 miles north of Gaziantep.

Rescuers raced to save people trapped beneath the rubble, and get shelter and support to those in Türkiye (Turkey) and Syria who had lost their homes or were afraid to return inside.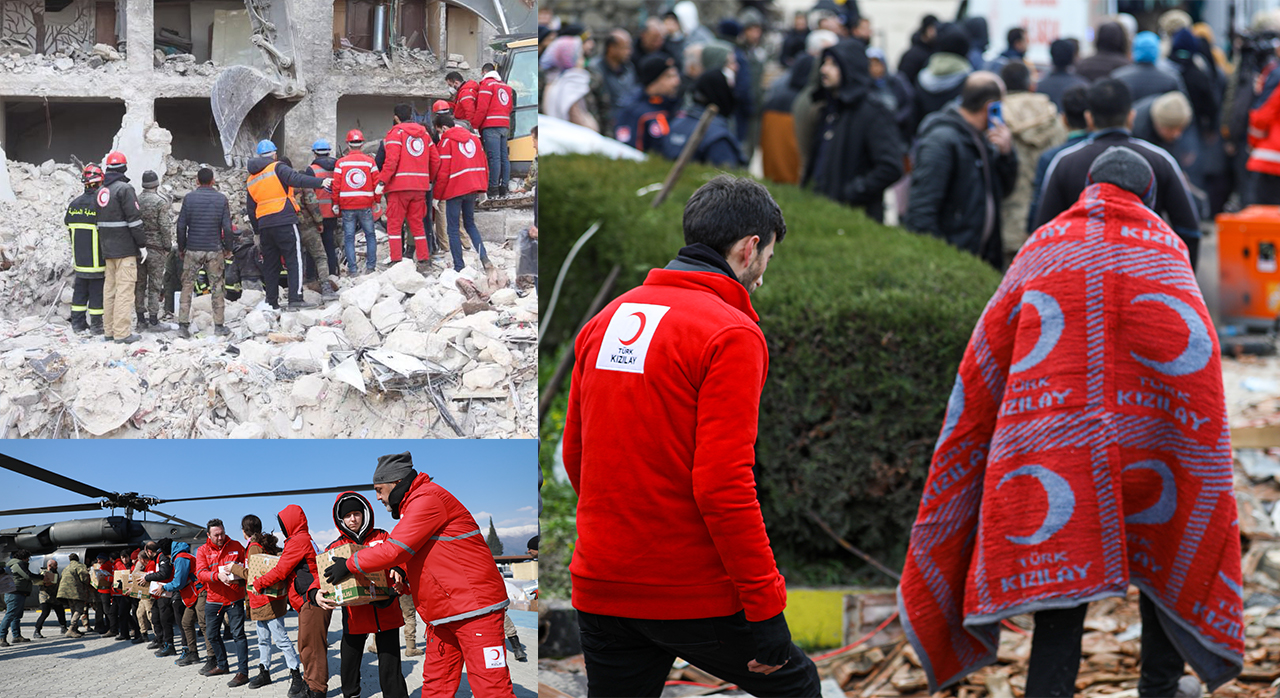 Then, on 20 February, two weeks after the first earthquake, there was another 6.4 magnitude earthquake near Antakya in Türkiye (an area already severely affected by the first earthquakes), again followed by significant aftershocks. More lives were lost as further buildings collapsed.

So far, it's been reported that more than 50,000 people have died as a result of the earthquakes, with many thousands more injured.


The British Red Cross has lead humanitarian efforts in the area helping those in need. Read more about it here.